Asian ladyboys – all info about them
Asia is the largest continent on Earth. And like all big areas,it is also filled with great variety of cuisine, nature, and other things that tourists may find interesting. But yeah, there are also tourists that come to Asia mostly for the other thing, which is certainly sex. Some of them like girls, the other boys, and yet, the others prefer something in between – ladyboys / trannies. We won't argue about the personal tastes here, and we also think that if you visited our website, you also have that little fetish for shemales. There is nothing sexier in our opinion than some hot tranny that has a beautiful body of really alluring girl, and at the same time, he carries that sweet little surprise inside his pants.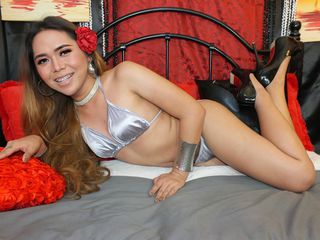 So which Asian countries are the best to meet ladyboys and why ?
Let's concentrate here on few of them.
Let's start with Japan. You may believe it or not, but in Japan there are many shemales/ trannies. Many of them work in adult industry and services, doing strip teases in nightclubs, adult districts and so on. While it's really kind of rare to find any Japanese ladyboys on webcam sites, we certainly hope that we will soon add some of them. What's so special about Japanese ladyboys and shemales ? Well, it could be few things. First of all, they preserve that specific Japanese beauty type in their looks, so they are usually slim, with white skin (which btw. is something not that common in Asia, just read below while we will present you trannies from other Asian countries). Ladyboys/ trannies in Japan go by name "newhalf", and actually it's kind of difficult to spot them, some of them at least. Like we mentioned before, some of Japanese trans work in adult entertainment, but like many things in Japan, this one is also closed for foreigners' eyes. Yet, you still have some chance to see and have fun with Japanese ladyboys, just in some clubs that are open for foreigners. And maybe in the future, also on our site, Ts Cams.us !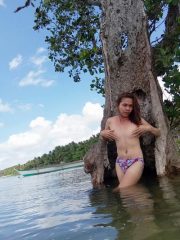 Luckily Asia doesn't end with Japan, and there are the other countries, too. And guess what, there is a country there named Thailand, that many people consider as a real paradise for trannies and ladyboys. They even have a special name over there, kathoeys. Ladyboys are kind of something that is a truly recognizable brand for Thailand. There are so many of them over there, that sometimes you may wonder, how the heck this country is so filled with various hot ladyboys. Well, there is an easy answer to it. First of all, Thailand is a buddhist country and what wouldn't have place in, let's say, muslim country, in Thailand can go on. It doesn't mean though that thai ladyboys are completely tolerated and not ostracized by thai society. No, that's not the case. Many thai families consider their ts sexual children as not worthy, and they simply force them out of their homes. Kind of sad actually. Later same ladyboys have to find ways to support themselves, and they finish as tranny escorts and so on.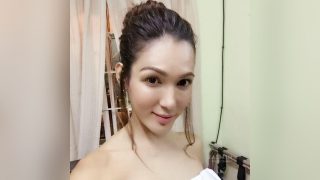 Popular and filled with tourists places like Bangkok, Pattaya and some other tourist islands are also filled with… ladyboys. Surely, there are also some smart thai trannies that prefer to work from home and provide great ts chat services for wicked dudes and women out there. And yeah, guess what, you may find them on our site. We won't name here any particular thai ladyboys, just find them for yourself here on our site. And yeah, like all trannies that we list on our site, they are super sensual and friendly !
What differs thai ladyboys from the other Asian ones ? Well, first thing would be definitely that legendary thai smile. Like all people in Thailand, they also love to smile. What else ? Maybe their lovely and hot bodies that bring so much of attention of the others. Yeah, that definitely would be the thing, too.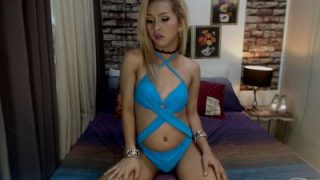 Honorable mentions of trannies and ladyboys from other Asian countries: Philippines, Cambodia, India.
Philippines is the other Asian country that has many trannies and ladyboys. Actually, we think that after Thailand, Philippines' ladyboys are the sexiest ones out there. We also like Japanese ladyboys, but since they are less accessible, let's just focus on our south asian cuties 😉
Ts Cams.us has great amount of Philipines ladyboys and trannies. Actually, we think that among asian trans sexuals, those from Philippines are the biggest percentage on our site. What is so special about them ? Just like Thai ladyboys, those from Phillipines also can be really lovely and alluring. Maybe they lack that specific thai smile, but certainly – they can be charming, too.
Interested in Philippines ladyboys ? Just check out profiles of some of them on our site.
Other honorable mentions for Asian ladyboys: Cambodia and India.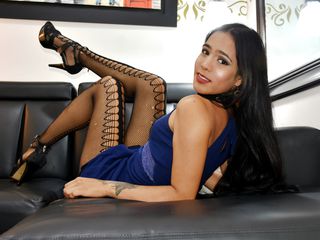 Cambodia is a country, that once ruled by blood thirsty Khmer regime, quickly regained its position in South East Asian scene. This is the country famous for its amazing Angkor Watt complex, and also – for amazing cuisine and nature. So what about cambodian ladyboys ? Well, like in other south east asian countries, they also do exist here. And are quite similar to thai ladyboys, actually. Just like them, they also like to smile a lot, have slim bodies and are usually not tall. They speak the other language, though, and just some of them can speak English. Of course, on our website we only list ladyboys from Cambodia that actually can speak English.
You may browse them here – Cambodian ladyboys.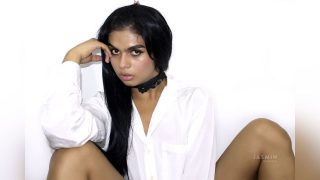 Ladyboys and transsexual persons also exist in country like India. India is one of the biggest countries in the world, so it would be a real surprise if on such huge terrain there would be no transvestites at all. So yeah, they do exist there, too, but are in kind of hiding actually. India is not so tolerant society, so they have to be careful there. Also, many Indian people are actually Muslim, and like we all know – Islam is not the most tolerant ideology at all. In some of its forms, of course… That's why Indian ladyboys, among those Asian ones, are the least popular. We still have some of them though on our website. You may find them here and start some sexy ts online webcam show.